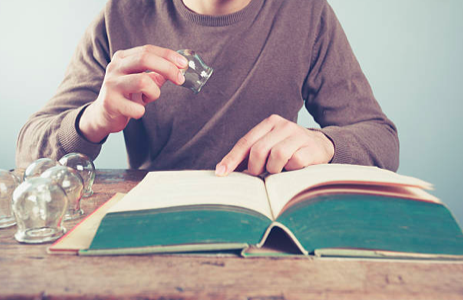 As per the Government Organization Act, Schedule 7.1, acupuncture is a restricted activity. Performing acupuncture without appropriate authorization is a breach of the Government Organization Act.  Many people do not realize the hours of education and training required to become a licensed acupuncturist; its not a weekend course. Education is the very cornerstone and foundation upon which a profession is built.  Any job in the health field comes with responsibility, and only those that have completed the necessary education are equipped to accurately and safely administer treatment; most people wouldn't go to a doctor that didn't attend medical school, and it's no different with acupuncture. Dr. of Acupuncture is a title for registered acupuncturists in Alberta.  
To be an acupuncturist is a privilege, it is an intricate practice, requiring discipline along with many responsibilities; to provide the right services for Albertans' health and wellness.  Given acupuncture's potential to assist the human body to heal so many ailments, acupuncturists need to be very familiar with the body's systems and be well-versed on the strategic placement of needles to access these systems. The requirments of education and training required to become a registered acupuncturist are unlike similar holistic practices that only require a certification. Acupuncture licensing requires an acupuncture diploma program that includes many hours of in-depth classes.
In Alberta, acupuncture education is typically a three-year, full-time duration college program, approved by the Acupuncture Committee of Alberta, Alberta Health and Wellness. Programs include courses on various topics like fundamental theories of traditional Chinese medicine, anatomy, physiology, biochemistry, microbiology, diagnostics of traditional Chinese medicine, pathology, pharmacology, herbology, tui na, clinical observation, acupuncture and moxibustion. Other topics covered include internal traditional Chinese medicine, external traditional Chinese medicine, Western medical terminology, Western medical diagnostics, special clinical case studies, traditional Chinese medicine gynecology, pediatrics, integration of traditional Chinese medicine and Western medicine. A course on Clean Needle Technique is also required. Typically acupuncture students will complete over 2668 hours of didactic course work and 904 clinical hours of hands-on training with many schools requiring more of each.
Upon completion graduates may apply for a license with the respected governing body. The profession of acupuncture has been regulated in Alberta since 1988 under the Health Disciplines Act and the Acupuncture Regulation. It used to be regulated by the Acupuncture Committee under the Health Disciplines Board. Effective January 1, 2011, the College and Association of Acupuncturists of Alberta, the "CAAA" was designated by the Minister of Health to regulate the acupuncture profession in public interest. The vision of the CAAA is to serve the public interest and support the acupuncture profession by setting high standards of practice, education, competence and ethical conduct. 

To obtain a license, successful completion of the Alberta Acupuncture Registration Examination (AARE) is an important requirement to be registered as an acupuncturist. The purpose of the AARE is to ensure applicants for registration meet the entry-level standards to practise safely and competently in Alberta. Currently, the AARE consists of five components: 1) Pan-Canadian Written Examination. 2) Pan-Canadian Clinical Case-study Examination. 3) Safety and Jurisprudence Examination. 4) Modalities Examination. 5) Acupuncture Points Examination. 
Registered acupuncturists in Alberta complete ongoing Continuing Education Programs to ensure professional competency and provide quality services to the public.  As such, each applicant for registration renewal is required to have completed 50 hours of continuing education program and has worked as an acupuncturist for at least 1360 hours within the 2 years immediately preceding the date of application for registration renewal, in addition to other requirements prescribed in the Acupuncture Regulation.
Registered acupuncturists have the experience, knowledge and passion for the job as a result of their strenuous training. The extensive process of becoming licensed provides acupuncturists with the expertise to skillfully guide their clients down the best path to better health and well-being.
Thomas Nerbas is a registered acupuncturist in St. Albert, Alberta dedicated to ensuring his patients receive top-quality acupuncture and traditional Chinese medical care.  Discover how www.guidingneedleacupuncture.com holistic acupuncture treatments address not only the symptoms, but also the primary cause of disease. Guiding Needle Acupuncture solutions are safe, non-toxic and work in a way that respects you as an individual.
Categories: Educational